Case Study: Jewish Federation of Southern Arizona
Discover how Timely assisted the Jewish Federation of Southern Arizona to better manage their calendar resources, keeping their community informed and engaged.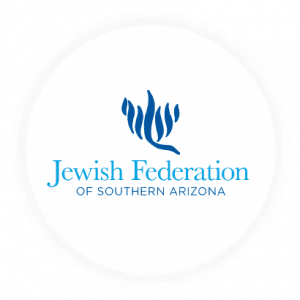 "The management of the three calendar resources used to occupy a significant amount of staff time. They now require minimal oversight"

MAYA HOROWITZ, DIRECTOR OF MARKETING, COMMUNICATIONS & EVENTS AT THE JEWISH FEDERATION OF SOUTHERN ARIZONA
CLIENT PROFILE
The Jewish Federation of Southern Arizona (JFSA) and the Jewish Community Foundation of Southern Arizona (JCF), are two different organizations working towards similar goals in the city of Tucson, in the American state of Arizona. They've been Timely clients since 2019.

The JFSA is considered to be the Southern Arizona Jewish community's central planning, convening, visioning and fundraising organization. They work to meet the community's essential needs and help strengthen the Jewish lifestyle for current and upcoming generations.

On the other hand, the JCF works with a diverse population of individuals and families to empower them to embrace causes and organizations they care about. Doing so, the JCF fosters community growth and helps building the long-term capacity of local charitable agencies.

Both organizations have the Jewish community in mind and are currently undergoing a process of coming together and becoming one organization. Together, they have three centralized calendaring resources, which are all managed by Maya Horowitz, Director of Marketing, Communications & Events at the Jewish Federation of Southern Arizona.

For this Case Study, you will discover how the two Jewish organizations are using Timely event management software for churches and religious organizations to manage all their calendars and events more efficiently.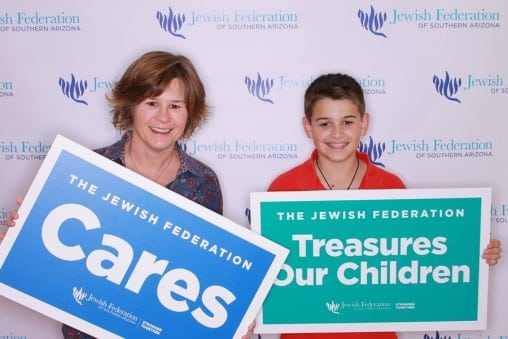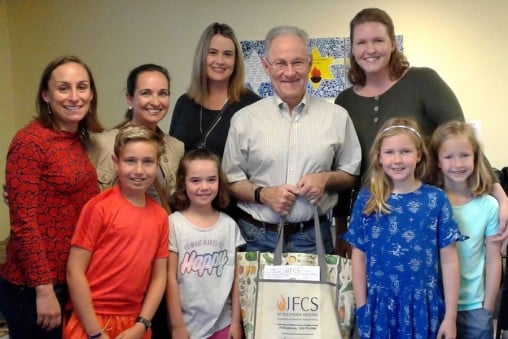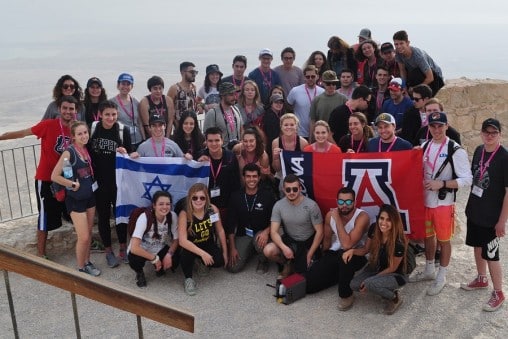 CHALLENGES
The first of the three calendars is a resource for professionals from Jewish Agencies, synagogues and organizations. "This calendar is called the planning calendar and contains basic information about upcoming events, as well as overarching community information, such as holidays, University of Arizona sports games, and school breaks", added Maya.

The planning calendar is used to help determine the timing of upcoming events and to save dates to avoid conflicting events within the community. "Given the overlap in our audience, it is important that we coordinate", explained Maya.

The second resource is a publicly advertised community calendar that contains upcoming events of interest. Community members may refer to this calendar to find ways to connect with the Jewish life.

As the last resource, community members can choose to receive a newsflash email that is sent weekly. It contains upcoming events with information about events happening nearby.

Having to manage three different calendars was becoming a difficult task for Maya and her team. Despite the considerable overlap in content, their resources did not speak to each other and resulted in a waste of staff time. It was also hard to promote events from all three sources. "This inefficiency contributed to a loss of staff time and gaps in content", said Maya.

Another big challenge for the organizations was the event submission process. The JFSA and JCF used to receive event submissions via email, which meant more work for the management staff. If there was any mistake, or missing information, it was the organization's responsibility for fixing errors and corresponding with the event submitter to correct it.

Their goals included:

Improving event promotion and awareness;

Increasing community engagement;

Allowing an easier event submission process;

Optimizing staff time, saving time and labour; and

Managing events throughout calendars more efficiently.

SOLUTION
Centralized calendars
Timely software makes it is easier for the Jewish organizations to manage their 3 calendars and events. They can create events in one calendar and share them with the other ones, automatically. They can sync calendars, ensuring information is always up to date everywhere. All from a single platform.
Event Submission Form
Collecting events submissions from the community is easy as pie with Timely's tools. By having an event submission form integrated into their events calendars, the JFSA and the JCF can now accept event publication requests, review and publish them on their calendars, with very little effort.

Event Promotion Tools

Using Timely event calendar with advanced event promotion tools, Maya and her team could better promote their events. By scheduling automated posts on social media and email newsletters, they were able to increase event awareness and, consequently, event attendance.

RESULTS

"In our own research, we had found only solutions where community and newsflash calendars could be synced. They did not include the ability to include the planning calendar as well. We thought that perhaps we would need to have two separate solutions", said Maya.

With the purpose of reaching all of their event management goals, Maya asked their web developer professional to search for a technology solution, and he found Timely.

Timely's solutions provided what they needed, and now the management of three calendars require minimal oversight. For example, daily administrative checks for event overlap on planning calendar, daily administrative checks for incomplete events on community calendar, and weekly programming of the newsflash.

With Timely's Event Management Software for Churches & Religious Organizations, JFSA and JCF event management team now only oversees and assists submitters in case there are conflicts. Event submitters are now responsible for their own content. They can tag events as 'Community', which will enable a sync with the community calendar

To help out their community and create a seamless experience for their users, the Jewish organizations introduced a step-by-step guide on how to submit and use their calendars. They also offer training for organizations, agencies, and synagogues, all of whom were granted submitter status to the planning calendar.

Another Timely event management tool that has helped the organizations with event promotion is the automated weekly newsletter. In the case of the JFSA and JCF, the newsletter is sent to email subscribers and contains all the events upcoming in the next month, pulled directly from the community calendar. "We also use it as a sponsorship perk, adding a new sponsor logo each week", completed Maya.

In sum, Timely has helped the Jewish Federation of Southern Arizona and the Jewish Community Foundation of Southern Arizona in several ways, including:

Calendar centralization and management;

Event promotion and distribution;
Event submission process; and
Jewish Federation of Southern Arizona's Stunning Events Calendars!
Using Timely's event management tools, the Jewish Federation of Southern Arizona and the Jewish Community Foundation of Southern Arizona built three interconnected events calendars, and now they can provide a better service to their community.
"Prior to implementing Time.ly, our calendar resources did not speak to each other, despite the considerable overlap in content. This inefficiency contributed to a loss of staff time and gaps in content."


Maya Horowitz, Director of Marketing, Communications & Events at the Jewish Federation of Southern Arizona and the Jewish Community Foundation of Southern Arizona, USA
* Photos courtesy of Jewish Federation of Southern Arizona
You might also like

Join Our Newsletter
Subscribe to our newsletter and receive relevant event management tips, event industry updates, and more.
We value your privacy, and will only use contact you about our newest content, updates and offerings. You may unsubscribe from these communications at any time. For more information, check out our Privacy Policy.