Event Management Software for Job & Career Fairs

Better organize in-person hybrid and virtual hiring and recruiting events, while attracting top talent to your organization with Timely event management software for career fairs. The best online job fair platform.

Level Up your Recruiting Efforts with Timely Event Management Software for In-Person, Hybrid and Virtual Career Fairs

Online hiring events are trending, and they are here to stay! Our software helps you organize, publish and promote your recruiting events with ease. It also helps you collect event registrations and engage with potential candidates in an automated way.

Top Employee Hiring and Recruiting Event Management Challenges:

We've been working with event professionals since 2012. We understand the challenges faced by human resources departments, workforce development associations and career development centers, when hosting and promoting job fairs and recruiting events online.

Corporate, Government & Nonprofit HR Departments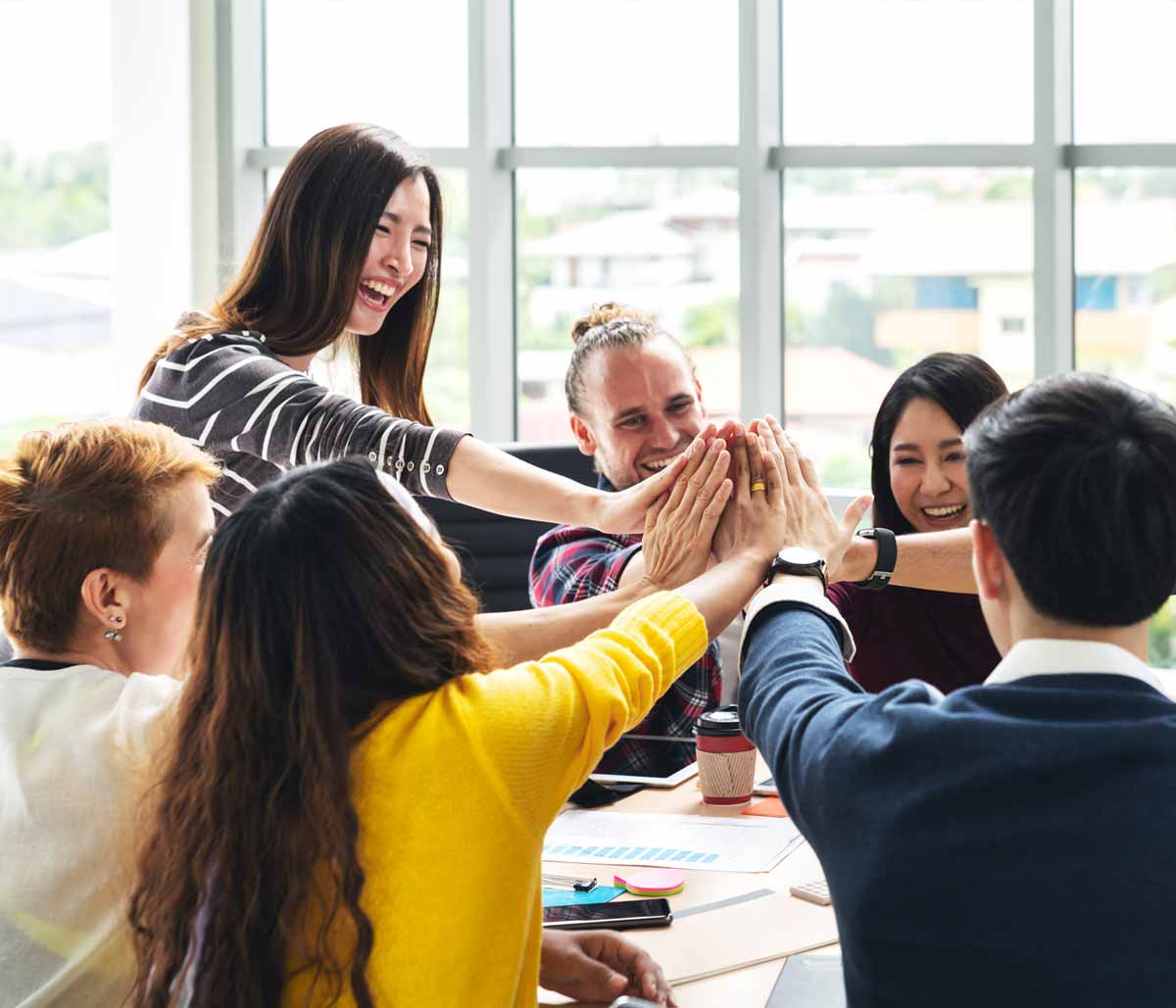 Your company is constantly promoting job fairs and recruiting events. However, the job market is more competitive than ever! Your competitors are already using virtual career fair platforms to attract and hire top talent. You may need to invest in technology too.



Sending newsletters and posting on social media helps promote your virtual job fairs and recruiting events, but it generates duplicate work and inefficient use of human resources. You need a software that does it all, automatically.
Managing time-slot registrations and contacts manually through emails and spreadsheets is challenging and time-consuming. You wonder if there is a better way to manage recruiting events nowadays.

Workforce Development Professionals & Career Services Advisors

Your career services team hosts job search skills events all the time. You help people with their job-search strategies, interview techniques, and resumes. However, not everyone knows about these events, so event attendance is lower than expected.
You organize several professional-focused events to put job applicants face-to-face with potential employers. Nevertheless, matching candidates and interviewers' availability manually is a difficult task.
Alumni events are a good way to help recent graduates learn new skills and build a professional network of professionals who can help advance their careers. As your alumni association grows, you need advanced technology tools to help you better manage those events.

How Can Timely Help Your Job Fairs and Recruiting Events Be Even More Successful?

Timely's event management software for job and career fairs help HR departments, workforce associations and career services offices manage and promote successful hiring events in several ways:

Centralize Event Management
Aggregate all your hiring and recruiting events. Integrate them into a centralized online events calendar embedded on your website, intranet or mobile app. Manage everything from a single virtual job fair platform.

Customize your Calendar

Use our white label software to create a beautiful recruiting events calendar that feels native to your brand and website. Customize colors, fonts, logo and unique content. Easy to use platform. No coding or web designer skills required.

Post Content-Rich Events

Engage job seekers and potential employers by bringing in-person, online and hybrid hiring events with stunning calendar views. Add presentations, media, videos and meeting links to your upcoming or past events.

Promote Events with Ease

Publish your job fair and recruiting events' schedule online, and allow your audience to subscribe to your events or share them on social media. Post events to LinkedIn, Facebook, and Twitter automatically. Boost event engagement with automated newsletters.

Manage Registrations

Collect RSVPs to free events or sell tickets to paid events online. Manage both single event and time-slot appointment type registrations, and send event reminders. Rest assured that payment transactions are secured, and data is protected.

Share Meeting Links Reliably

Share links for your virtual job fair and hiring events reliably using Timely's Event Management Software. You can easily limit who has access to your meeting link by sharing it only with applicants who have confirmed their presence.

Upgrade your events' engagement and hiring culture with a customizable and mobile-friendly virtual career fair platform. Boost your talent acquisition efforts to the next level!

Promote Dynamic Hiring and Recruiting Events with a Powerful and Trustworthy Online Job Fair Platform

Timely's Event Management Software for Career Fairs and Hiring Events is the perfect tool to help you increase awareness of employment opportunities and, consequently, the pool of potential candidates. Job applicants will be inspired by your hiring events calendar and excited to be part of your corporate culture.

In-Person Job Fairs

Job Skills Workshop

Virtual Career Fairs

Resume Preparation Webinars

Hybrid Recruiting Events

One-on-One Interview Practices

Career Day Events

Employer Information Sessions

Benefits of Timely Online Recruiting Events & Virtual Career Fair Platform

Irrespective of your talent acquisition and employee engagement needs, our recruiting software can assist you promote hiring events, create awareness about new job positions, engage with candidates, and recruit the right talent.

Online Presence

Reinforce your reputation and brand authority by providing online visibility to your hiring events. With Timely white-label software you can create a stunning online events calendar that looks just like your organization. No login required, making it easier for potential job applicants to find your events.

Support Corporate Culture

Show people how strong your hiring and HR culture is with an online career fair portal on your website. Engage job applicants by sending customized newsletter and reminder emails as your virtual hiring events and job fairs approach. Encourage more people to apply for job positions at your company!

Event Awareness
Timely event management software for recruiting events can help you increase awareness of your in-person, hybrid and virtual job fairs. Promote all your events from one convenient online searchable platform. Allow your audience to subscribe to your calendar, and share your events to their network and social media.

Productivity
Automate your recruiting efforts, eliminate duplicate work, and save human resources with an easy to use career fairs platform. Whether you need to import events from several sources, publish on social media, send reminder emails, or track event registrations and attendance, Timely system can do it for you, automatically.

Timely's Event Management Software for Job Fairs and Recruiting Events is a user-friendly virtual career fair platform to help you centralize your recruiting efforts, as well as engage with potential candidates and employers at one place.

Online, in-person or hybrid. No matter your recruiting events needs, Timely Event Management Software for Recruiting Events has everything HR departments, workforce development agencies and career services offices need to promote and manage hiring events more efficiently. Try for free, or book a meeting to learn more!

Safe, Secure and Reliable Software for Events

Discover how Timely event technology can take your events to the next level.


Custom Features
White label application that allows many design customizations, including font, colour, background, logo and unique content. Customize your calendar, events and even confirmation emails.

Easy to Use
Our platform has a clean design and presentation, and allows an intuitive navigation for users of all types and backgrounds. Moreover, it has multiple viewing options and search filters.

Anytime and Anywhere

Since all data is stored in the cloud, your staff and clients can access events anytime and anywhere. In addition, our software is fully compatible across all devices and platforms.

PCI-DSS Compliant

Protect yourself and your customer by reducing the risk of debit and credit card data being lost. Accept online payments via Paypal, Stripe and Square – all PCI DSS certified.
High Privacy and Security

Accessible

Our web based application is
Section 508
and 
WCAG 2.1 AA Level
 compliant. Therefore, it is accessible not only for your staff and volunteers, but also your audience and the community with disabilities.
HR Professionals and Career Counselors Love Timely and We Love Them Back!
More than 150,000 organizations around the globe rely on Timely to manage their events more efficiently every day. Sign up today and start this love story you too.

Get Started with Timely Event Software Solutions today

At Timely, we believe events are the cornerstone of experiences. We aim to create technology that brings communities together and turns events into lasting memories. Count on us to help you achieve your event management goals.