Event Management Software for Nonprofits & Charities

Event management software for nonprofits and charities that wants to inspire members, support a cause and run successful fundraising events.

Enhance your Fundraising Efforts with Timely Event Management App

Timely provides powerful online event calendar, booking and ticketing tools that enable you to better manage and distribute all your nonprofit events. We can help you find the product that fits your needs.

Nonprofits and Charities' Major Event Challenges:

We've been working with event professionals since 2012. We know the challenges faced by nonprofit and charities when hosting and promoting events.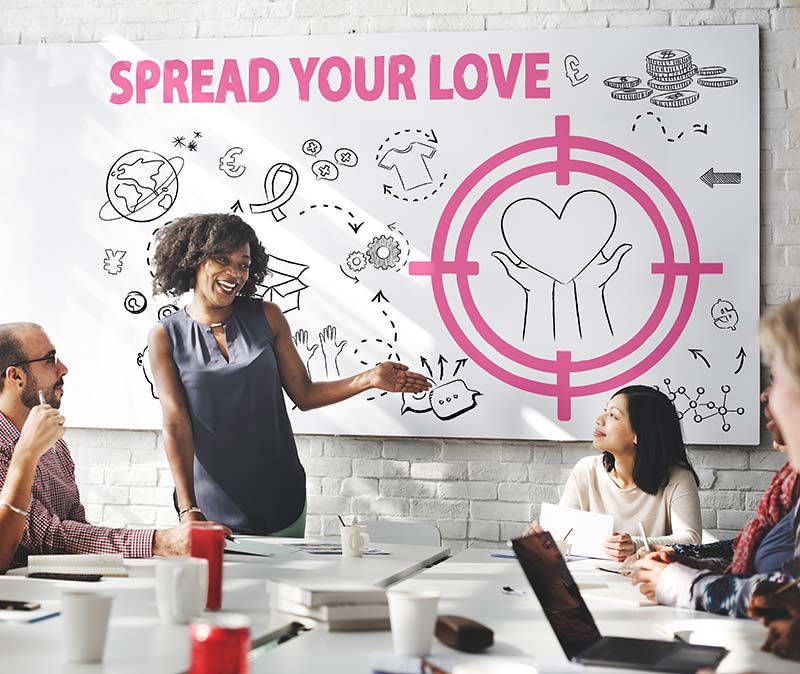 Events and education programs are a perfect way to raise awareness and money for your cause.  
You host several fundraising events per year, and want to increase event awareness and members involvement.
By sending your audience away to third-party event promotion websites, you lose relevant online traffic.
You want to empower volunteers, staff or the community to submit their own events to your calendar. However, you don't know how to coordinate all these efforts efficiently.
Currently you use spreadsheets and email to manage and promote your events. You need technology to help you do that more efficiently.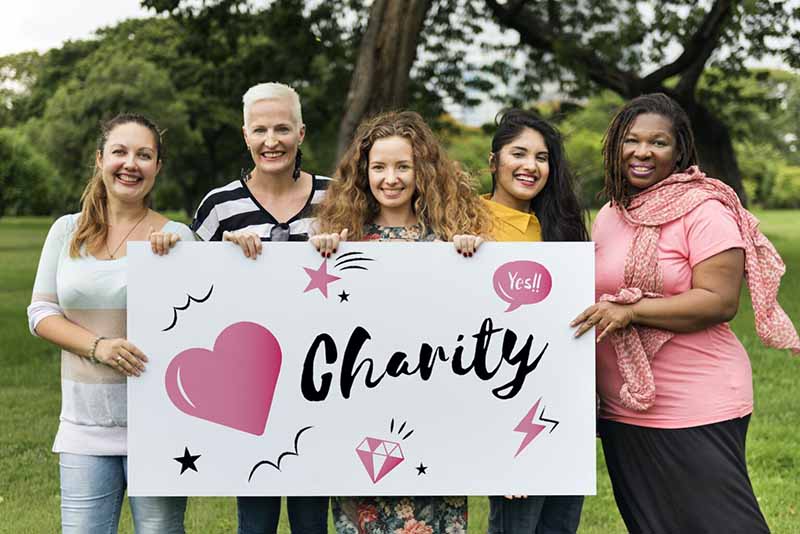 How can Timely Help Your Nonprofit Charitable Organization?

Our event management technology helps nonprofits achieve their event goals in many ways:

Centralize Event Management
Manage one or more event calendar from a single platform. Our web based application is feature rich, easy to use and does not require any software development or web design technical skill.

Embed on Your Website

Improve your website's SEO in a meaningful way by bringing fundraising events that are relevant to your target audience. Use our white label calendar of events and custom brand it to your own look and feel.

Post Content-Rich Events

Engage your existing viewers and attract new ones by bringing in person and online events that interest them. Add media, videos and links and get their attention. Show your events with stunning calendar views.

Import Relevant Events

Easily fill your calendar with relevant events and amaze your audience. Consolidate your calendars, transfer events in bulk, and find and import events from multiple sources automatically.

Let Users Submit Events

Capture community events with an event submission form in your website. Allow the community to submit events to your calendar, for free or for a fee, while keeping full publishing controls.

Promote Events with Ease

Post events from your calendar to Facebook and Twitter automatically and in bulk. Share events on other social media platforms. Boost event attendance with automated emails and rsvps.

Manage Event Registrations

Collect online RSVPs prior to your event and check attendees at the door. Using a single application, show your guests that you are on top of every registration. Increase your member involvement and donations.

Sell Event Tickets Online

Raise money by selling tickets from your own website, instead of driving traffic to third-party ticketing platforms. Rest assured that all payment transactions are secure, and all data is protected.

Enhance Members' Experience

Simplify how members interact with you from the first contact and make a big impression. Impress your customers with branded communications, and make it easy for them to donate online.

Improve your event fundraising campaigns with Timely event technology. Book a demo or contact us to learn more.
Inspire Members and the Community to Support and Donate for your Cause

Timely's event management software for nonprofits and charities not only helps you raise money for your charity, but also engage with supporters and bring more publicity for your cause.

Online Fundraising
Cause Week

Auctions

Yard Sales

Art Exhibitions

Marathons

Tournaments

Bake Sales

Gala Dinners

Benefit Concerts

Talent Shows

Festivals & Events

Benefits of the Timely Event Management Software for Nonprofits & Charities
From event logistics to member retention, Timely's event management software for nonprofits helps your organization thrive and become a staple in your community. By partnering with us, we can help you improve your event schedules, increase donations, and build your virtual and physical presence. Here's how:

Avoid Scheduling Issues
Whether you've seen your community's resources stretched by double-booked events or under-utilized by a lull in happenings, Timely's event registration software for nonprofits let's all local businesses see the current schedule of events so they can plan accordingly. This in turn will increase attendance, the number of volunteers, and availability of resources for individual events, making each a larger success.

Connect the Community
Nonprofit event management increases involvement from current residents and newcomers. Timely's event organization tools allow everyone to easily filter through and find events based on their interests and location. This is especially helpful when you are serving many communities within a larger region, and it'll give more visibility to the diverse groups in your community.

Increase Donations
Your #1 goal is donations for your nonprofit, and Timely's nonprofit event management software and nonprofit ticketing software will impress everyone with your organization and professionalism before and during the event, leading to a higher likelihood of donations. With our white label platform, all of your communications will be branded as your organization, keeping your cause at the top of everyone's mind.

Online Visitor Retention
Aggregating events in one place, instantaneously providing updates as events change, and easily promoting events on social media will drive more users to your site. Moreover, Timely's event registration for nonprofits and nonprofit ticketing software will keep this influx of visitors on your page longer, allowing them to register for events or buy tickets directly from your site.

Timely's simple-to-use and robust platform will allow you to centralize all your nonprofit event management needs in one place. Are you ready to take the next step in your mission to change the world? Try for Free or Book a meeting to learn more!

What Do Our Clients Say About Timely Event Platform?

At Timely, we are committed to building the best event technology, and providing the best customer experience possible.
But don't take our word for it. Check out some customer testimonials from real clients and event industry experts.
Columbia Valley Chamber of Commerce

"Our Timely Events Calendar is one of the most visible ways we support our community at large. We've attracted new members because they've seen us offering this free service and resource".

PETE BOURKE, EXECUTIVE DIRECTOR OF THE COLUMBIA VALLEY CHAMBER OF COMMERCE.

Read full story
Safe, Secure and Reliable Software for Events

Discover how Timely event technology can take your events to the next level.


Custom Features
White label application that allows many design customizations, including font, colour, background, logo and unique content. Customize your calendar, events and even confirmation emails.

Easy to Use
Our platform has a clean design and presentation, and allows an intuitive navigation for users of all types and backgrounds. Moreover, it has multiple viewing options and search filters.

Anytime and Anywhere

Since all data is stored in the cloud, your staff and clients can access events anytime and anywhere. In addition, our software is fully compatible across all devices and platforms.

PCI-DSS Compliant

Protect yourself and your customer by reducing the risk of debit and credit card data being lost. Accept online payments via Paypal, Stripe and Square – all PCI DSS certified.
High Privacy and Security

Accessible

Our web based application is
Section 508
and 
WCAG 2.1 AA Level
 compliant. Therefore, it is accessible not only for your staff and volunteers, but also your audience and the community with disabilities.
Nonprofit and Charities Love Timely
and We Love Them Back!
More than 150,000 organizations around the globe rely on Timely to manage their events more efficiently.
Sign up today and start a love story you too.

Get Started with Timely Event Software Solutions today

At Timely, we believe events are the cornerstone of experiences. We aim to create technology that brings communities together and turns events into lasting memories. Count on us to help you achieve your event management goals.