Pricing
Timely is a full service Event Management Software with all the tools you need to manage your events more efficiently - whether you want to grow your audience, better promote your events, get more event registrations or sell more tickets. See our pricing options below, and find the plan that is right for you.

Trusted by over 150,000 event creators worldwide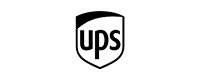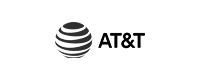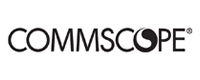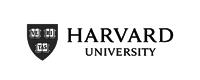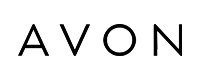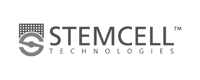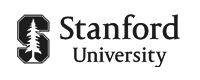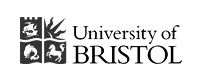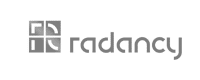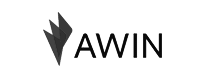 Grow your Event Business with the Right
Event Management Tool
No matter what your size or what business you are in, we've got you covered. If you are a freelancer or solo entrepreneur, sign up for our free event calendar software. If you are a small, mid or large organization, sign up for a free trial or contact us to book a demo, learn about all our features, and get a personalized pricing for our premium event management software solutions.
Free Event Calendar Software
Made for freelancers and individual entrepreneurs who are just starting their event business, post few events per year, and do not need a sophisticated software.
GET STARTED FREE
Premium Event Management Software
Tailored packages for small, medium and large organizations that create, import and promote several events per month, and want to manage events more efficiently.

Personalized
Pricing

START 10-DAY FREE TRIAL
Compare Plans
Free Plan
✓1 User
✓1 Events calendar
✓1 Embed per account
✓Timely label
✓Up to 100 events
✓Import CSV / ICS files
✓Unlimited event exports

✓Dashboard available in English, French, Spanish, Portuguese, Italian, German and Dutch. Public interface available in those same languages, plus Japanese, Korean, Danish, Turkish, Arabic, and any other language, upon request.

✓Basic design customizations
✓User guide support only
✓Basic RSVP & ticketing add-on*
GET STARTED FREE
Premium Plan
We understand that every organization is different, and may have specific event management requirements. Thus, we offer our premium clients customized event management software solutions and pricing.
Start your 10-day free trial or book a demo to learn more.
START 10-DAY FREE TRIAL
*Optional Ticketing Add-on: sell event tickets and manage RSVPs. We only charge 2.5% + US$ 0.90 per ticket sold (the lowest charge available in the market!).
Why Event Managers Around the Globe
Love Timely
As the event industry keeps evolving and our clients' technology needs continue to increase, there is nothing that makes us prouder than our happy customers. At Timely, we live and breathe our values - they reflect us as a company and drive how we work every day with our customers.
(FAQ)

Frequently Asked Questions


Find below a list of frequently asked questions and answers about Timely's event management solutions. This section is particularly useful for those initially considering our products. We hope it may help you learn more about them. These questions and answers are updated regularly.

For more information on our products' functionalities, training and tutorials, please check our Help Center.
3. Which website platforms do Timely event management software solutions work?
Timely solutions are embeddable on a wide variety of Content Management Systems (CMS) including HTML, WordPress, Squarespace, BigCommerce, Weebly, Shopify, Joomla, Tumblr and Drupal.
4. Can I embed my calendar code into multiple websites?
Yes. Depending on your needs we can customize your plan to include multiple domains embed options. Please contact us to learn more about this option.
5. Can I have multiple calendars with my account?
Yes. Our software offers a centralized platform for all your calendars and events management needs on multiple websites. Please contact us to learn more about this option.
6. Does Timely event management software solutions integrate with other website apps and tools?
Yes, our solution has integration with various Social Media, Mapping, Ticketing, Video Conferencing, and CRM solutions. Please contact us to learn more about our available integrations.
7. What options do I have to migrate my calendar to Timely event management software solutions?
Depending on your current platform there are multiple options to import your calendar data to Timely Event Management Software. You can import all your event data automatically, using our import tool, importing via ICS file, or even CSV file using our import templates.

8. Can I import events from external calendars, websites and social media?
Yes. You can import the ICS file from any platform that provides the event data in this format to your calendar. Additionally, through our Event Finder solution you can easily and automatically import events and their updates to your calendar.

9. Can I allow my audience to submit events to my calendar?
Yes. Through our Frontend Submission (FES) form you can allow your audience to engage with you and submit their events to your calendar. As an option, you can set this submission to be free of charge or include payment (monetizing through Timely software).

10. Can I get RSVPs to events on my calendar
Absolutely! You and assigned users of Timely Software, will be automatically notified via email, as well as in-app notifications. We also provide the CSV file with detailed reports of those who have responded to your events.

12. Does Timely provide onboarding training free of charge?
Yes. We provide at least one onboarding session free of charge to clients of our paid products. We offer more training to your audience or users should you need it in our customized plans.

13. What type of customer support is available for Timely's clients?
Timely provides support to all clients of our paid products. At Timely, we are committed to responding to all support tickets in a timely manner. Typically, you can expect a response from our Support Team within 72 business hours. This is reduced for our subscribers to plans with VIP support ticket status to 24 business hours.

14. How to get more features for my calendar?
Please contact us. Our Customer Success Team will schedule a meeting with you to discuss the features that best fit your needs.

15. Can I try Timely event management solutions out before I buy a subscription?
Yes. Depending on the size and complexity of your project and implementation, we can offer you a trial period. Please contact us to learn more.

16. Does Timely have a Privacy Policy that complies with global privacy laws?
Timely is committed to protecting and respecting the privacy of our clients and all our website visitors. Our Privacy Policy complies with global policy laws, including GDPR.

Get Started with Timely Event Software Solutions today

At Timely, we believe events are the cornerstone of experiences. We aim to create technology that brings communities together and turns events into lasting memories. Count on us to help you achieve your event management goals.